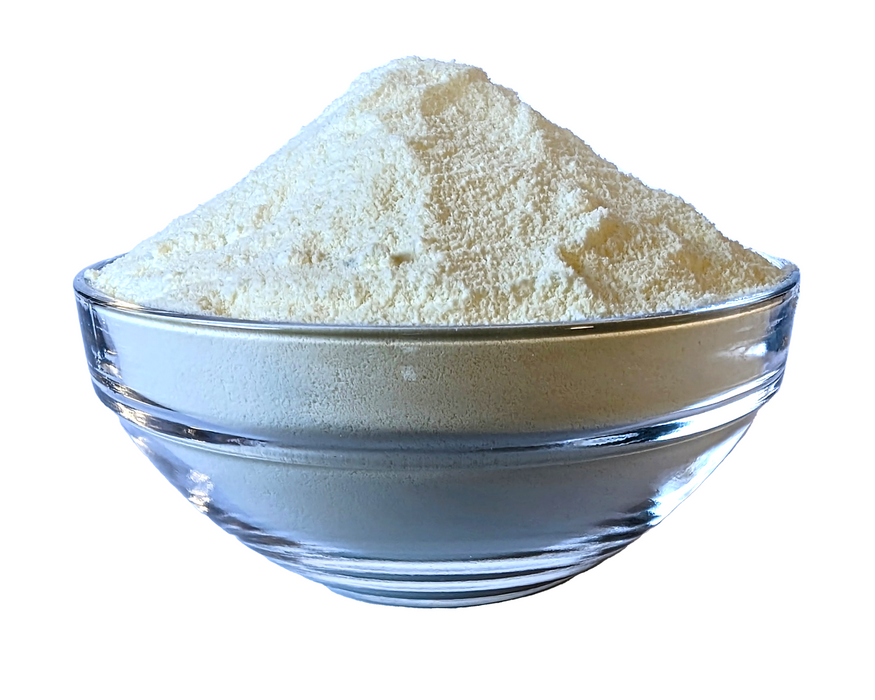 Whole Milk Powder
Original price
$ 12.99
-
Original price
$ 41.99
Availability:
Out of stock
Availability:
in stock, ready to be shipped
Availability:
Out of stock
Experience the smooth and creamy flavor of our Whole Milk Powder made right here in the USA. Not just for making delicious beverages, Whole Milk Powder can be used in a variety of recipes and products, adding richness and flavor to baked goods or as a supplement for extra calories and nutrition. Whether you're a gourmet chef or a busy mom, this powder is sure to please your taste buds with its delightful texture and flavor.

Whole Milk Powder has countless uses in your kitchen; use it to make pancakes or waffles that are delightfully fluffy, add flavor to cakes, or create creamy, decadent chocolates. This versatile whole milk powder can even replace liquid milk in many recipes and can easily be reconstituted back into liquid while maintaining its savory taste.

Whole Milk Powder truly is an all-in-one product that serves multiple purposes. Try it out today to enjoy its natural creaminess and depth of flavor! 
Check out our Blog for a more depth information about Whole Milk Powder
Whole Milk Recipe:
1. In a container, combine 18 oz (4 1/2 cups) of whole milk powder with 1.75 qts of lukewarm water.
2. Stir the mixture thoroughly using a wire whip until all the milk powder is dissolved.
3. Add an additional 2 qts of water and continue stirring.
4. Refrigerate the mixture before serving as a refreshing beverage.
5. This recipe yields approximately 1 gallon of reconstituted fluid whole milk.
Note: Prepared whole milk should be handled similarly to fresh whole milk.  
Ingredients:
Whole milk. **Contains: Milk Ingredients.
Made In the USA