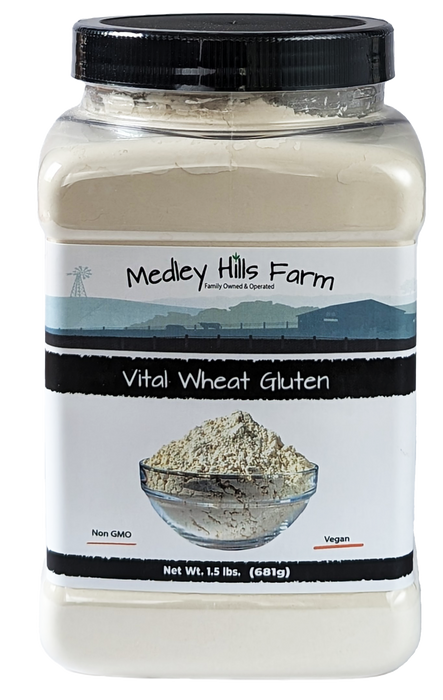 Vital Wheat Gluten
Original price
$ 13.99
-
Original price
$ 19.99
Availability:
in stock, ready to be shipped
Availability:
Out of stock
Vital Wheat Gluten is the perfect addition to your pantry if you want to take your baking to the next level. It's made from all-natural wheat and provides incredible structure and flavor to breads, buns, dinner rolls, and other yeast-leavened products. Not only does it add strength and elasticity, but it also boosts the protein content of whatever you add it to – like breakfast cereals and snacks. Plus, it can be used to make vegetarian dishes like tofu or seitan! When using Vital Wheat Gluten, Three tablespoons per loaf of bread is suggested for best results.

Also produced right here in the USA, adding Vital Wheat Gluten doesn't just enhance the overall quality of your baking - it also gives you peace of mind. So why not give your baked goods that extra edge? Get your hands on some Vital Wheat Gluten today!
Wheat Gluten. Contains: Wheat Ingredients.